Staging your home can often mean more money and more time, which begs the question: Is home staging worth it? When it comes time to sell your home, the answer is a resounding yes! From tackling repairs to scrubbing the bathroom until it is sparkling, home staging will show potential buyers that you've taken care of your home.

We've pulled together ten reasons why home staging is worth it. Tackling these steps might just help your home sell faster!
1. Highlights Your Home's Best Features

Whether your home is occupied or vacant, your house deserves to have its amazing features shown off! If your home is currently occupied, you'll want to make sure that it is thoroughly decluttered. This will help showcase your home's best features. Don't just shove unwanted children's toys or other items into the closest—after all, people will be looking into these spaces during a showing!

This step can be time-consuming, so be sure to give yourself sufficient time to tackle this project. Decluttering and organizing your home increases the chances for a sale, making this step extra important. Consumer Reports say there is a 3-5% value increase for a clean, decluttered house. Start with one room at a time: tidy drawers and closets, pack up or donate extra clothes, and purge what you don't need or use.

If your home is vacant, it's a good idea to bring in a design professional who is an expert in highlighting your home's best qualities.
2. Helps Potential Buyers Visualize the Property

According to the National Association of Realtors, 77% of buyer's agents said staging a home made it easier for a buyer to visualize the property as a future home. This brings us to another perk of staging your home: It enables potential buyers to visualize themselves in your property.
In this sense, it allows potential home buyers to mentally move in and imagine your home as theirs. Staging your home—or bringing in a professional to do the job—will help buyers generate ideas in their minds of what it would feel like once they move in.

On that note, it's important to depersonalize your space! Depersonalizing refers to eliminating your personal tastes and preferences. This might include family photos hanging on the wall, art, memorabilia, or anything else that could potentially distract. This step can understandably be a bit difficult, but it will help individuals viewing your home to imagine it as their own. Here are some tips to keep in mind when it comes to depersonalizing your home.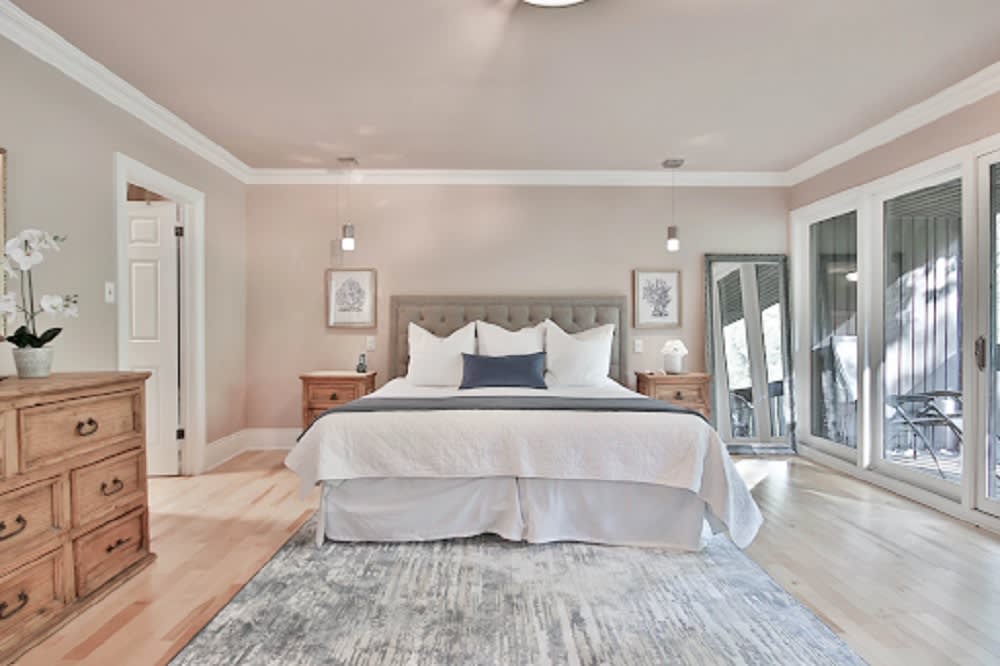 3. Makes Your Home Sell Faster

If you're still unsure whether staging is worth it or not, we've got another piece of information you might be interested in. The National Association of Realtors confirms that a staged home will sell for 17% more on average than a non-staged home. As if that weren't enough, 95% of staged homes sell in 11 days or less. That's 87% faster than non-staged homes.
4. Staging Your Home Saves You Money in the Long Run

In addition to helping your home sell faster, there's another significant benefit that makes staging your home all worth it. Staging also helps your home sell for more money.

According to the National Association of Realtors study, for every $100 invested in staging, the potential return is $400. Compare that to the average price reduction rate of 10 to 20 percent. An average home with a $400,000 asking price will be reduced by $40,000 to $80,000. Staging is a great alternative that can help drastically save you a price reduction.

Another study conducted by the National Association of Realtors in 2017 discovered that 31% of agents reported that their homes sold for 1 to 5% more thanks to staging, 13% said their homes sold for 6 to 10% more, and 5% indicated that their sold prices increased by 11 to 20%.
5. Forces You to Pay Attention to Small Details

Moving can be a daunting and time-consuming task, especially when you factor in selling your home. When potential homebuyers view your home, be prepared for them to notice all the small details—including things you might easily overlook.

But staging is an excellent way for you to notice all those small details to ensure that nothing, not even the smallest detail, gets overlooked. After all, you don't want to leave any glaring flaws that might turn interested buyers away. Small details, such as cleaning the bathrooms and eliminating clutter, might seem unimportant, but they go a long way. Small touches might include adding some fresh tea towels, scrubbing the windows, or perhaps adding a fresh bouquet of flowers for some color. These little touches will help liven up your listing!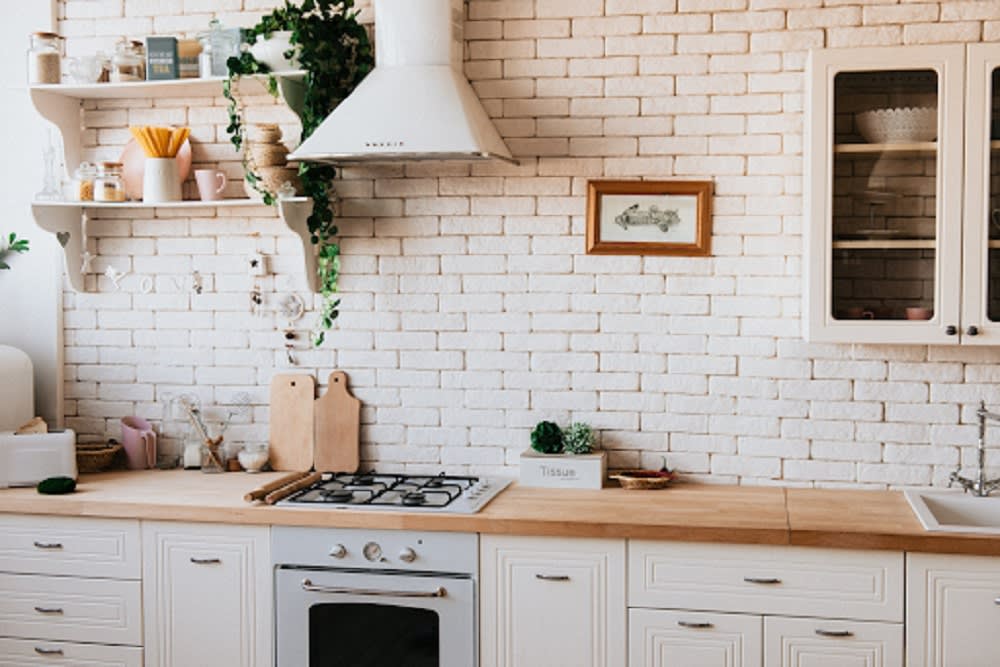 6. Shows Off the Lighting

There's another reason staging your home is worthwhile—it helps show off the lighting! Since more people have started working from home permanently, buyers are consistently looking out for a home with more lighting and natural light.

If your home has spacious windows or natural lighting, highlight this feature! If your home doesn't quite have as much natural lighting, you can still make your home feel cozy by expertly incorporating light fixtures. Keep in mind that you want to aim for a total of 100 watts for every 50 square feet. Shoot to have three different types of lighting: ambient (general), task (pendant, reading), and accent (table and wall). Highlighting your home's light will generate a warm and welcoming ambiance.
7. Makes Property Look Better in Photos

You know what they say: A picture is worth a thousand words. When it comes to staging, that couldn't be more true. In fact, 87% of buyers report that photos are a very useful part of the home purchasing process.

If you, like so many others, have scrolled through photos of homes that are unstaged or bare, it can feel lackluster and depressing. You most likely won't feel very motivated to look at the property in person. Staging your home (or having it professionally staged) will make your home more enticing and warm. Strategically placed furniture, rugs, floor mirrors, and other features will attract interest—all through photos.
8. Pushes You to Make those Pesky Repairs

Another perk of staging is that it will push you to finally tackle those pesky repairs you've been putting off! After all, you don't want anything to take away from your home's value or make potential home buyers lose interest. Complete a thorough walkthrough of both the inside and outside of your home and make a note of any tiny nicks, scratches, holes, or anything else that signals neglect. Tackling these repairs before selling shows potential home buyers that you've cared for your property.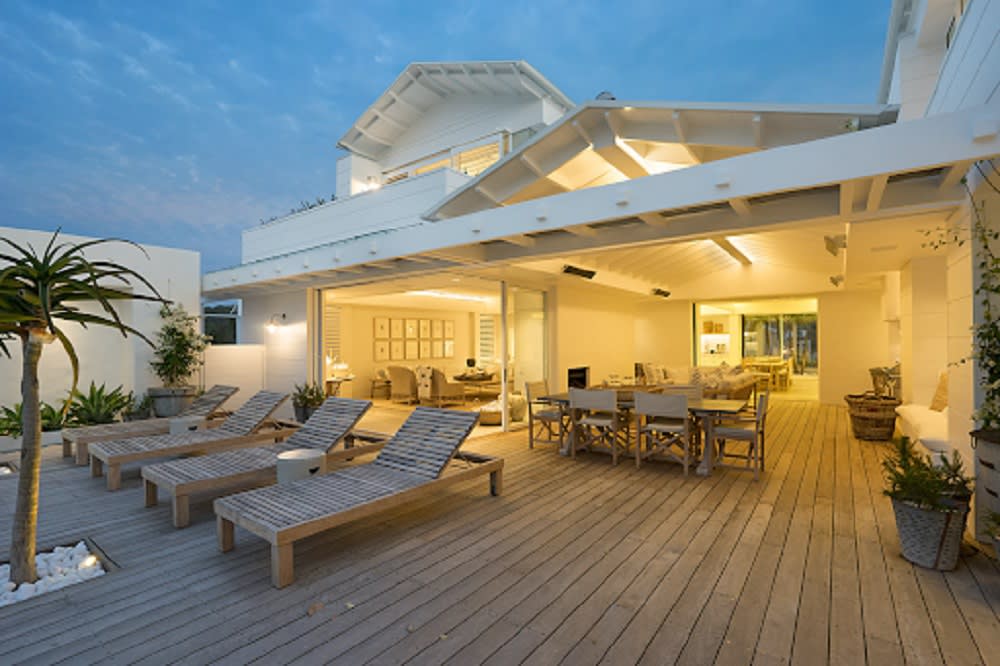 9. Boosts Curb Appeal

Home staging also helps boost your home appeal. After all, first impressions matter, so it's critical to make sure the interior and exterior are in tip-top shape.
Head outside and study the exterior of your home from an outsider's perspective. What would you notice if you were to view your home? Do you see any obvious repairs, a dirty driveway that needs pressure washing, leftover seasonal decorations, or perhaps dead flowers? If the answer is yes, you know where to get started! Follow these tips to boost your home's curb appeal.
10. Leaves an Impression on the Home Buyer

Staging is undoubtedly one of the most powerful tools available to new home builders, realtors, and sellers. From decluttering your house to fixing repairs, staging helps leave a lasting impression on a homebuyer's mind. This is just another reason why staging your home is something you won't regret. From making your bathroom sparkle to adding a pop of color to showing off the lighting, staging will make your home seem both welcoming and unforgettable.

If you're ready to make the move to Santa Clara County, contact Robert Gosalvez today. Robert has years of experience in real estate and is a lifelong resident of Santa Clara County. He has extensive knowledge of a diverse array of communities and is familiar with everything from Monte Sereno homes for sale to Los Gatos luxury homes. He will help guide you through the home buying process to find the dream home for your family.