Selling your home feels like a daunting task, but it doesn't have to be. With a fantastic real estate agent guiding you through the process and helping you create an excellent first impression to potential buyers, you'll get your property off the market in no time.

There are a variety of projects to create a home in which buyers can picture themselves living out their days peacefully and happily. These tips range in price and involvement level and can increase your property value dramatically.
Curb Appeal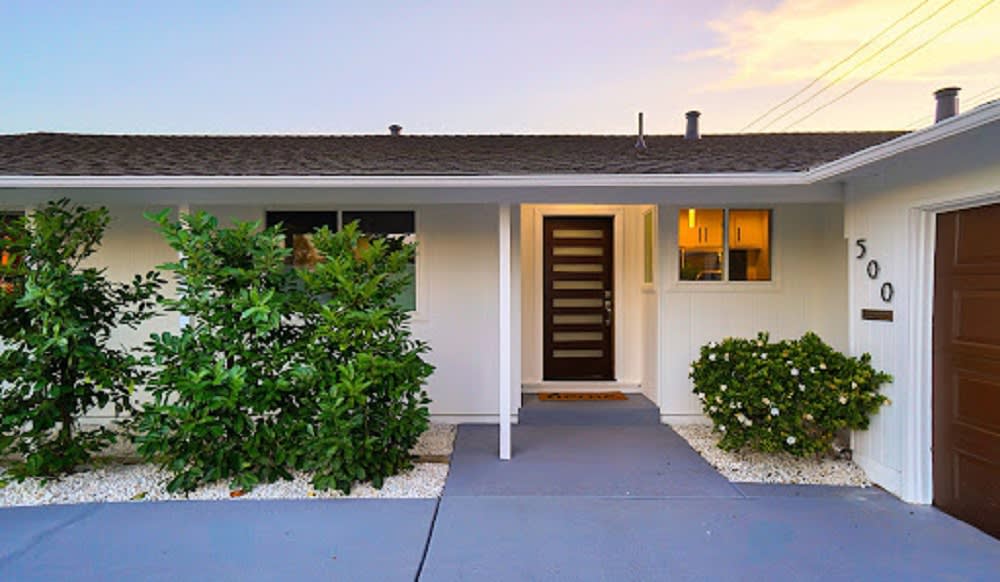 First impressions are the only impression potential buyers will have of your home. Ensure that your home exudes an inviting appearance as buyers walk up to your property by making critical changes to the gate, walkway, and patio area.

◾ Fence: The literal first thing buyers see as they pull up to your property is the fence or gate. If this feature is chipping paint or looks run-down, the buyer may already assume the property is poorly maintained and they won't bother checking out the inside! Give that wooden fence a fresh coat of paint, or choose a gate made of vinyl, aluminum, composite, or steel for maintenance-free options.

◾ Garden: Placing planters along the walkway makes an enchanting path to your home, easily achieved with inexpensive perennials or ground cover shrubs. A lush manicured lawn is a must for creating a refined and well-composed landscape. Planting native perennials throughout your garden adds color and comfort. Passionflowers and sea holly are excellent choices for planting against your walls, as they climb several feet in height and boast pink and purple flowers. Florals and various shrubs can be utilized to direct attention to your BBQ or patio area. Whichever color scheme and flora types you choose, this undertaking can be inexpensive and add a magnetic element to your home.

◾ Paint the door and exterior: A freshly painted door is an easy fix for a clean and inviting entrance to your property. Painting the entire exterior of the house can be costly, but it will add value to your home and lead to a higher selling price point. Stick with neutral shades for the home's exterior. It is always safe to choose muted colors. According to the 2017 Zillow Paint Color Analysis, houses painted greige (gray/beige) sold for $3,496 more than their brown or tan counterparts.

◾ Patio: Overhanging lights or sconces bordering the entryway are simple additions that can add elegance and appeal to your terrace. Comfortable patio furniture and a coffee table or a porch swing and an accent table make for an inviting and homey space where potential buyers can envision themselves enjoying their morning coffee or after-work glass of wine. Just a few home furnishings can create an impact as buyers make their way into your home.
Staging and Interior Design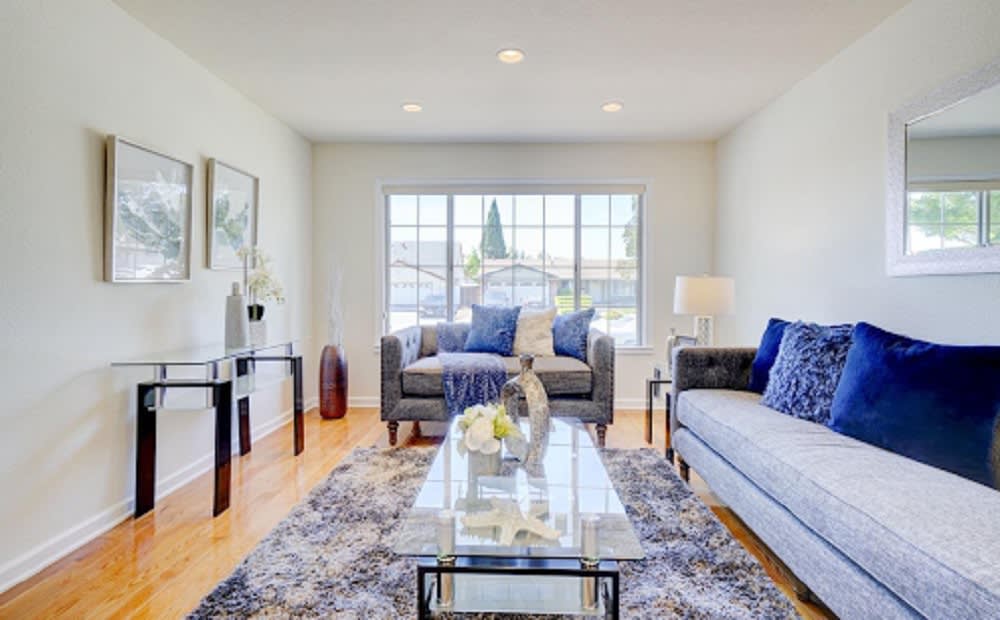 Once potential buyers have developed a fabulous impression via your garden and patio area, you must follow up with stunning interior displays. Home staging requires a seller to decorate their property warmly and invitingly so that buyers will be enticed to make an offer. Staging is a crucial element for helping buyers picture themselves living their best lives on your property. It's essential to stage certain rooms, including the living room, dining room, master bedroom, and, arguably the most important room, the kitchen.

Staging can cost as little as $400 and upwards of several $1,000. Depending on your budget and desired outcome, you'll undoubtedly see a major return on investment with proper care and attention to detail. The 2019 Profile of Home Staging by the National Association of Realtors shows that 25% of selling agents saw a substantial reduction in days on the market post-staging. Whether you choose to proceed with the project yourself, invest trust in your realtor, or hire a professional staging company, home staging is a worthy endeavor for getting your home sold quickly and at the highest possible value.

◾ Pack: Store your belongings in your new home, a storage unit, or at the place of a willing friend. Potential buyers will have difficulty picturing themselves in the home if a bunch of random furniture, personal belongings, and family portraits of the current homeowner are plastered everywhere. Plus, think of it this way: Storing these things in your new home or packing them up and away will give you a head start on your move!

◾ Clean: No one wants to step into a dirty home, especially a potential buyer seeking shiny new digs! Deep clean your house from top to bottom. Pay special attention to the kitchen and bathrooms, as potential buyers will pay close attention to the cleanliness of these spaces. Hiring a professional cleaning company will be your best bet for ensuring the house is ready for showing.

◾ Paint the interior: If your home has scuffed-up walls or bright, bold colors, paint over these areas with neutral and inviting cream and off-white. Sherwin-Williams has an excellent and thorough interior painting guide to help you through the process.

◾ Quick fixes: If certain areas need caulking or spackling, be sure to handle that before you begin showing the home. Chipping paint along window borders or crown molding may seem insignificant to you, but a potential buyer will view it as a sign of an unkempt home. Take care of all the little details, particularly in the kitchen, dining, living, and bathrooms.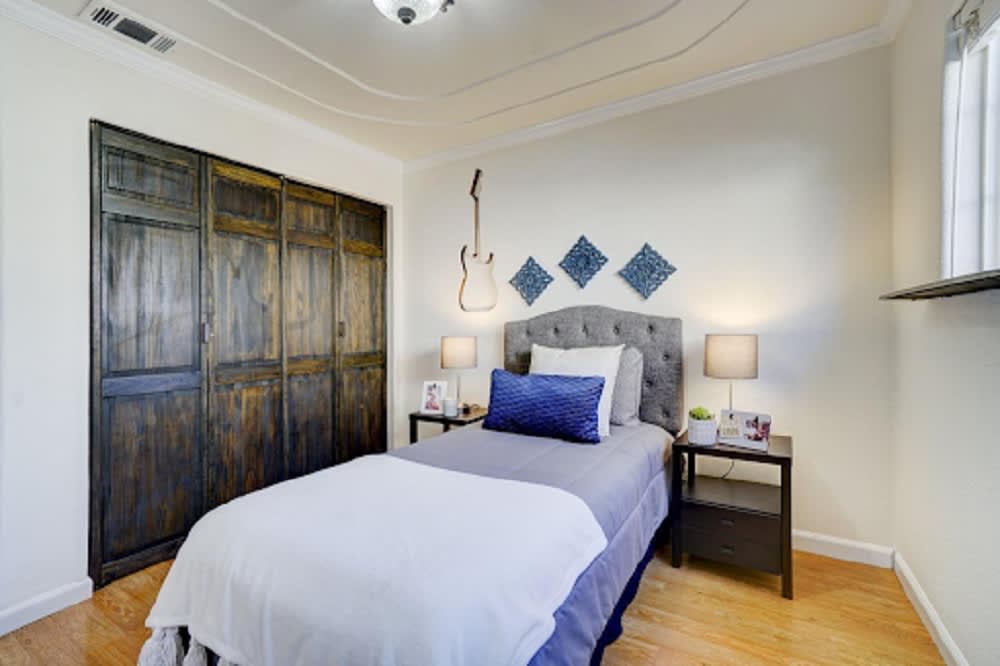 ◾ Design: Highlighting essential rooms is key to showcasing what your home has to offer. Pick furnishings and lighting that are warm, welcoming, and neutral in color. Make sure to address the kitchen first, along with the master bedroom, living room, dining room, and main bathroom. Modern, chic lighting and crucial furniture like beds, couches, coffee tables create a blank canvas in which a buyer can idealize their perfect space. Adding essential furniture only with small inviting accents can accentuate the space, make rooms look larger and add to the home's appeal.

◾ Photo & Video: In this day and age, many buyers search home listings online and are looking for beautiful images that showcase a home's best attributes. This step is key to helping a potential buyer make the decision about whether they will come to see it in person.
Find the Appropriate Realtor and Price Point

Once you have cleaned up and decorated your lawn and interior to perfection, you will need to address proper pricing and finding an agent suitable for selling your property. These components are going to make or break the process of getting your home on and off the market swiftly.

◾ Choosing your agent: Seeking the right real estate agent for the job at hand is crucial. You'll want to find an agent who is invested in selling your home as much as you are. Your realtor will be your sounding board on various projects and preparations for selling, so make sure you pick the perfect one for your needs. If your home is a fixer-upper, find an agent with a proven track record selling those types of properties. If you need assistance with home staging, look for an agent with design experience. A knowledgeable realtor will be able to sell your home faster and at a higher price than you will on your own, so look diligently for the ideal person for the job.

◾ Proper pricing: The state of the real estate market dictates property pricing. It doesn't matter how much you paid for the house; it matters how the market is currently looking. Realtor.com has an applicable seller's tool to help you get a general reference of price ranges. With the seller's guide and your realtor's help, you'll find the best price per your objectives and current market trends.

◾ Accommodate: Show your home as often as possible, even in times that inconvenience you. Perhaps you need to cancel lunch plans or be home in an hour for a last-minute showing. Remember, the timing of home viewings is about potential buyers' time, not your own. If a buyer has a narrow window in which they can view your home and you tell them it isn't ideal for you, there is a good chance they will not reschedule and move on to the next listing. Be ready to adjust your daily routine as needed for the best chance of selling your property swiftly. Just say yes!

◾ Set yourself apart: The beauty is in the details. Serving a platter of freshly baked cookies on the kitchen counter or having water bottles and fresh fruit available to home viewers are small undertakings that create a substantial effect. Warm, inviting, and comfortable surroundings are the goal here.
As you can see, there are a host of projects to undergo in order to sell your home efficiently. When you are ready to sell your luxury property in Santa Clara County, don't hesitate to contact Robert Gosalvez Luxury Real Estate. Robert has extensive knowledge of market trends and resides in Santa Clara County. His expertise is an ideal match for selling your Los Gatos real estate, Monte Sereno condo, or any home within the Santa Clara County communities his team services.